home
Like my friend Michael, I've been tussling with the word "home" since leaving Singapore for Vancouver almost a year ago (!). Singapore is still home, but it feels so far away; Vancouver is not quite home, although it is so for the moment.
Thanks to Michael and his wife Elena, they've made this place feel so much more like home - by making homemade laksa for a bunch of homesick Singaporeans and Malaysians; by taking Vic and I out for dimsum and grocery shopping; and by "stalking" cute dogs and fluffy bunnies together :p
I dare say that Michael and Elena's dinner table wefies (always with a feast on display, mind you) are pretty much the stuff of legends in the Regent community. Their gracious, giving natures and warm hospitality inspire me to be the same for the people whose paths cross mine, no matter how briefly.
I hope you enjoy reading and reflecting on Michael's piece about "home" as much as I have!
xx,
iz
What do we think of when we think of this idea of home?
Here's how the OED (online edition) defines it.
"Home:
1. The place where one lives permanently, especially as a member of a family or household.
1.1 The family or social unit occupying a permanent residence.
1.2 A house or flat considered as a commercial property.
1.3 The district or country where one was born or has settled on a long-term basis.
1.4 A place where something flourishes, is most typically found, or from which it originates.
1.5 A place where an object is kept.
2. An institution for people needing professional care or supervision."
 
It's funny how there are some things which seem so fundamental to our lives, and yet are so difficult to pin down. The idea of "home" is such a creature (and I use that word deliberately, because to me, it is very much alive); amorphous yet concrete, both conceptual and very real, and equally wholly spiritual and fully physical. I could not find a definition that satisfactorily captured the essence of this sense of "home", which led me to this musing.
I've been thinking a lot about "home" lately, as we come to the end of my time in Vancouver as a Regent College student. How quickly three years pass; a recent memory on my Facebook feed popped up to remind me that three years ago, we left our jobs, packed up our home (and our lives) in Singapore, and made the 12,800 km journey to come to Vancouver.
It was, in many ways, an Abrahamic journey for us; just as Abraham left his "country, people and his father's household" to go to a land that God would show him, so too, we felt a call to come to Vancouver and Regent to sit at the feet of the Lord. We left what had been home for over 40 years with some trepidation, not quite knowing what to expect…
We were very pleasantly surprised to quite quickly find a new home waiting for us here. The warmth of the welcome from the Regent community, as well as the church where we settled, made it very easy to adapt. It was quite amazing to me how quickly we were able to feel so integrated into a community of people from pretty much every tribe, tongue and nation, to feel so "at home" with them. On top of that, we were also fortunate to be introduced to a group of great Singaporean and Malaysian friends, from outside these two faith communities, that really made us feel comfortable in a new city. We had friends who went out of their way to show us the best places to eat, and more importantly, get the all-important ingredients needed to make the food that we missed most (who knew you could find sambal chili, otah and even Malaysian D24 durian here, albeit frozen?)
As I look back on this journey, ultimately, what really helped us to settle and settle well, were the people that we came into contact with. I'm sure this has been said by generations before me, but Regent has a special ability to bring together people from very diverse backgrounds, throw them together and very quickly forge friendships of remarkable depth in an incredibly short period. I have friends that I have met here, and whom I may possibly never see again this side of heaven, but whose friendship has changed me in ways unimaginable.
In the same way, we found ourselves therefore compelled to similarly welcome others that came behind us, who had made the journey from wherever "home" had previously been, to this new, unfamiliar city, with its strange customs (whoever needs FIVE different containers for sorting trash?) and even stranger weather (unless you came from London, in which case you'd be right at home in Vancouver in November). We were fortunate enough to find a cosy apartment that was on most people's route home from Regent, or was otherwise near enough if you lived on campus. Coupled with my wife's gift of loving to feed people, our humble abode became a place where we enjoyed many meals, with an amazing array of people, over great food and even better fellowship.
As we make our preparations to leave Vancouver, it is therefore with full, yet heavy hearts that we begin to say goodbye to the people who have touched our lives with their deep, rich and rewarding friendships. These friends have ushered us into their hearts and homes, even as we have welcomed them into ours. We leave Vancouver reluctantly, despite the very real possibility of staying here. We must, because circumstances lead us back to Singapore. Yet without a doubt, this place has, in the short time we have been here, become home in a very real sense to us, to a great extent because of the people who have broken bread with us at our table.
What have I learnt about home in this time?
It is a place, and yet not just a building; it is a concept, and yet not just a feeling; it is a sense longed-for, and yet never quite arrived at. In many ways, like Abraham when, by faith, he pitched his tent in Canaan yet lived like a stranger in a foreign land (Heb 11:9), home is something that is impossible to define, yet is something that we all strive towards. And yes, like Abraham, we look forward to that place whose architect and builder is God.
The wall art (above) that takes pride of place above our dining table says it all: home is about the people we share it with.
This is something that has changed us irreversibly while we have been here, and we look forward to making it a key feature of our lives as we return to Singapore; that our earthly home may, as Paul writes, be a dim reflection of what it will be when we finally get to our heavenly home.
For Elena and I, Vancouver has shown us that as we live in this liminal space of home and not yet home, the most beautiful interactions take place, if we learn to make people, and not place, the pillars of wherever it is that we may call "home".
May this be our prayer.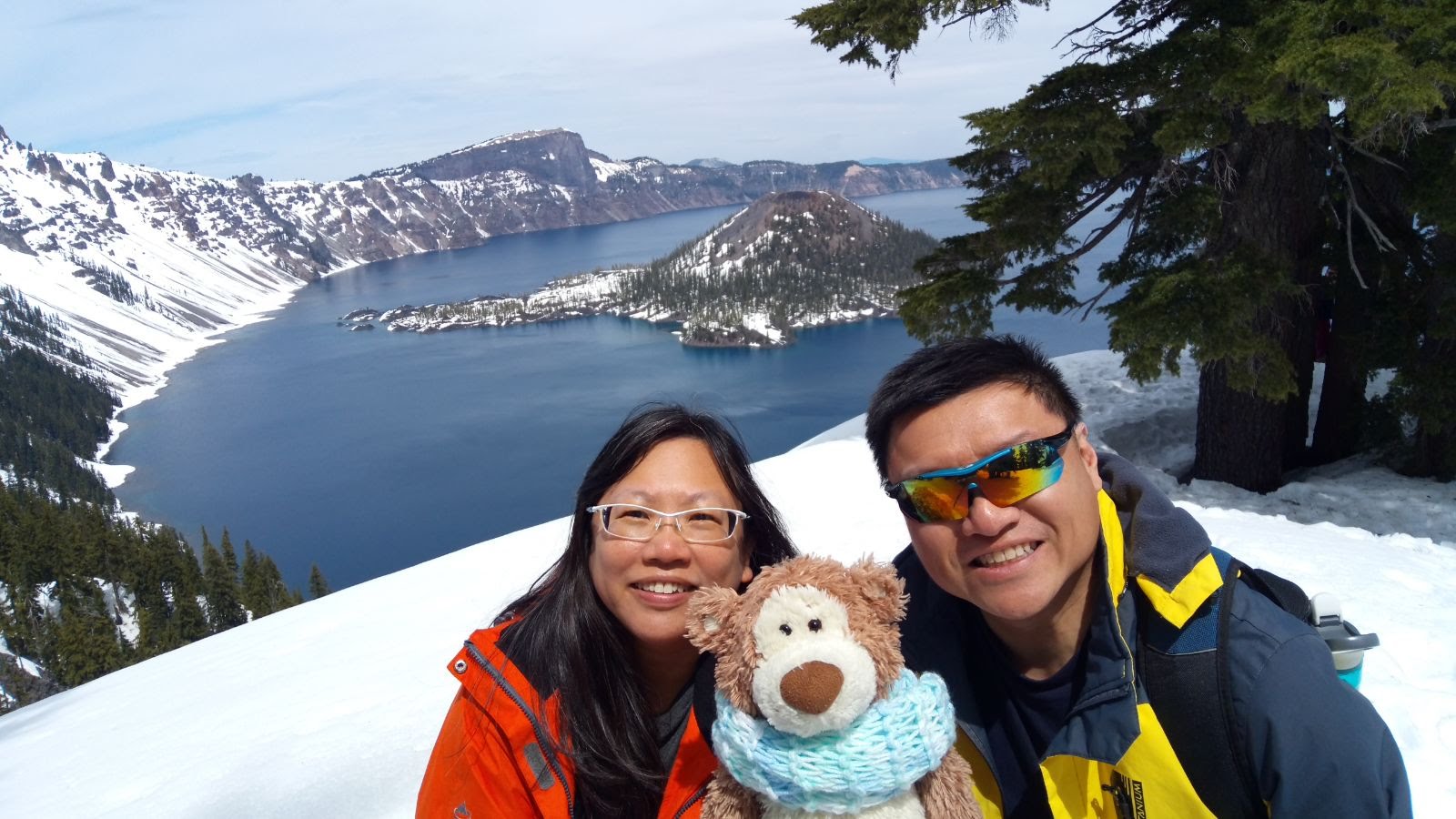 Moses is my hero of faith, because it took God 40 years to get me to start planning my life, and the first major change he made was to lead me to Vancouver and Regent. The question that has resonated in my mind these last three years has been the Lord asking me, "Do you trust Me?" In the next phase of my Moses journey, I am excited to see how God will lead me, as he uses my previous life to make sense of the kingdom building work I get to be a part of, bringing together the two diverse fields of marketplace and theological education. In the meantime, I continue to be blessed by my 20-year marriage to my best friend and soulmate, my Eve who keeps me fixed on the things that really matter. We also continue to be searching for more furry four-footed canine companions that would make our home complete.