chilliwack sunflower festival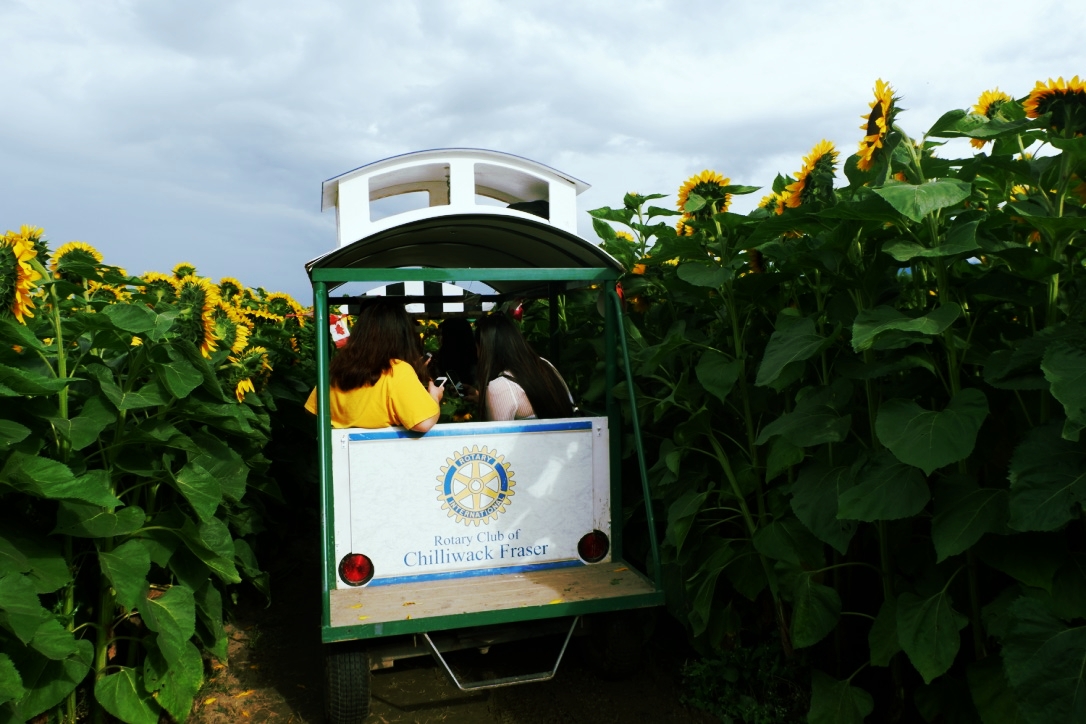 Since we've decided to make our quality time a lot more intentional, we've gone on a few fun and spontaneous dates. One of them was to the Chilliwack Sunflower Festival, the first of its kind in British Columbia. It was rather cloudy that day, but the sun peeked through at times and really brightened up our day out.
What stole the show were these amazing mammoth sunflowers - apparently, they can reach heights of 12 feet / 3.6 metres and beyond. They were wilting when we were there, but we still wandered around their plot for a bit and took a bunch of silly shots (did you see one of me getting a sunflower seed shower?).
In all, there were 17 sunflower varieties planted on-site, as well as specially created photo ops (like a bicycle with a basket full of sunflowers that people were lining up to pose with; obviously, I did too). The ground was a little muddy, so I should've probably worn boots instead of sneakers. But it was so good to get out, enjoy some sunshine after days of gloomy rain, and bring home a bunch of these gorgeous blooms for $2 apiece.
The entry fees differ between weekdays and weekends, but they're relatively easy on the pocket - I believe we paid $9 each for a Saturday afternoon visit. I'd say it's definitely worth checking out especially if you love flowers, and if you're not too scared to have bees buzzing about you all the time. If you are, well, this is a chance to (attempt to) get over your fear!

Visit Chilliwack Sunflower Festival for ticket pricing and more details on its opening next summer.
xx,
iz