road trip raves: capilano suspension bridge park
One of the reasons I want to document my life in Vancouver is that, well, I don't know how long I'll be living here. And let's just say I am not looking forward to leaving this beautiful city and country :'(((
Anyhow, we managed to catch the tail end of Capilano Suspension Bridge Park's annual Canyon Lights Winter Festival event back in December. I was studiously avoiding this attraction for a while because 1) the entry fee is a bit on the high side 2) it's rather touristy - but we decided to give it a go since we are, after all, still considered tourists..!
I'm glad we decided to head up here in the end. It's so convenient to get to from Vancouver - there's even a shuttle bus you can take from Canada Place - and the lights and attractions in the park were lovely.
I particularly liked the Cliffwalk and Treetops Adventure, even though I'm typically scared of heights. Oh, and crossing the suspension bridge is not for the faint-hearted… let's just say I felt like I was continually swaying even while on solid ground.
The best part about visiting this attraction? BC residents get an annual pass once you purchase a ticket - which is why we'll definitely be heading back again!
P/S: I wore the most comfy Everlane pieces here - the ReNew Fleece Sweatshirt in oat and the Straight Leg Crop in golden brown. As an Everlane affiliate, any purchase you make through these links will go toward supporting this blog. I'm pretty new to the whole affiliate game, but doing so doesn't take away my real/honest opinions on what I wear and buy. This sweatshirt and pants are some of my most favourite purchases to date, and I love that they're ethically made and affordable too.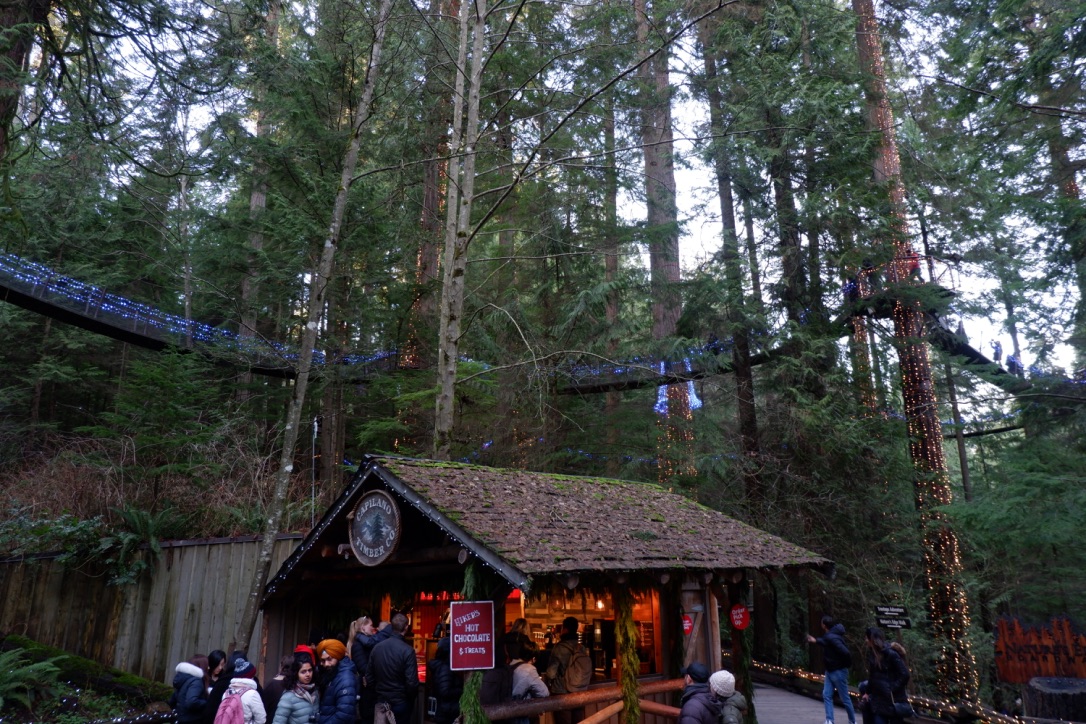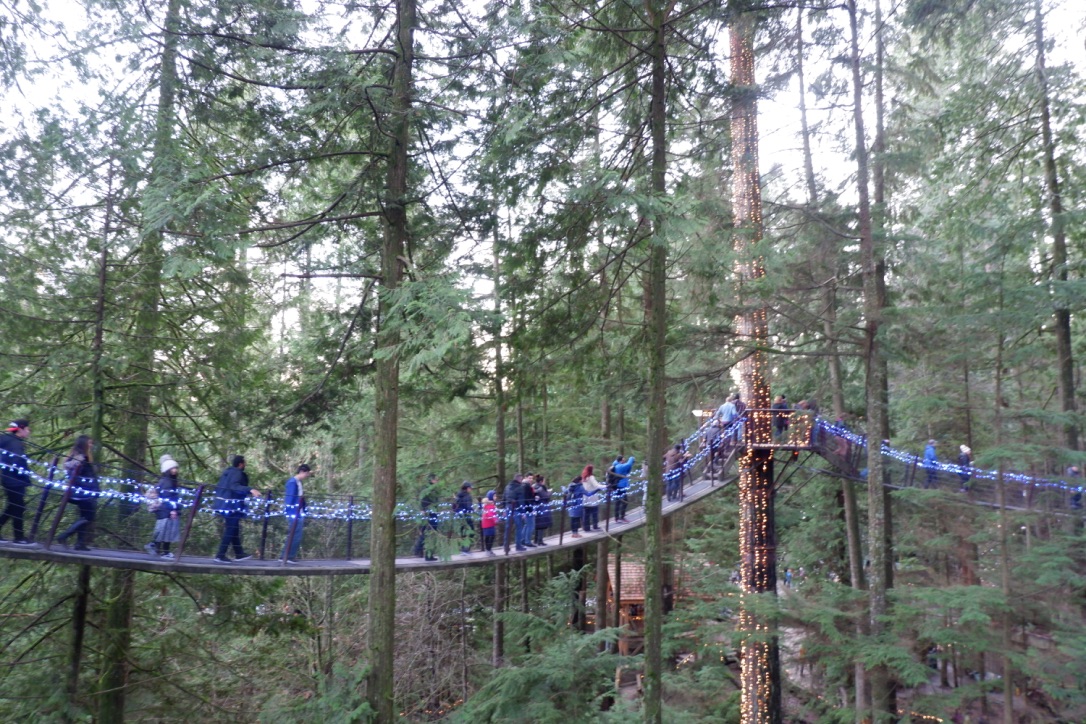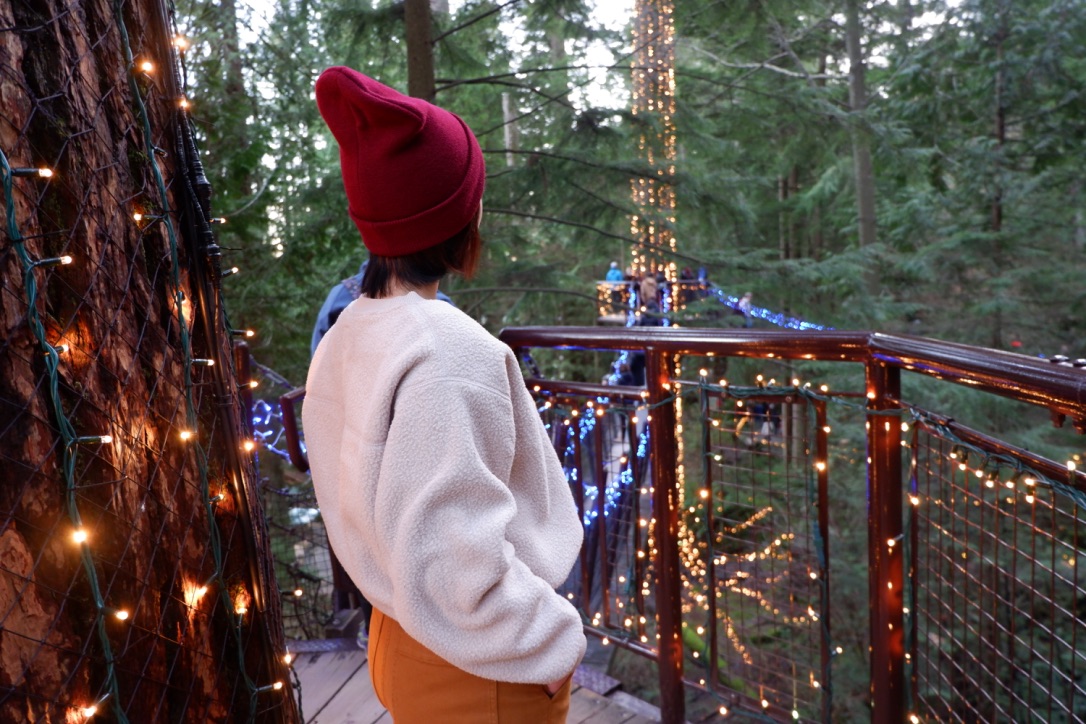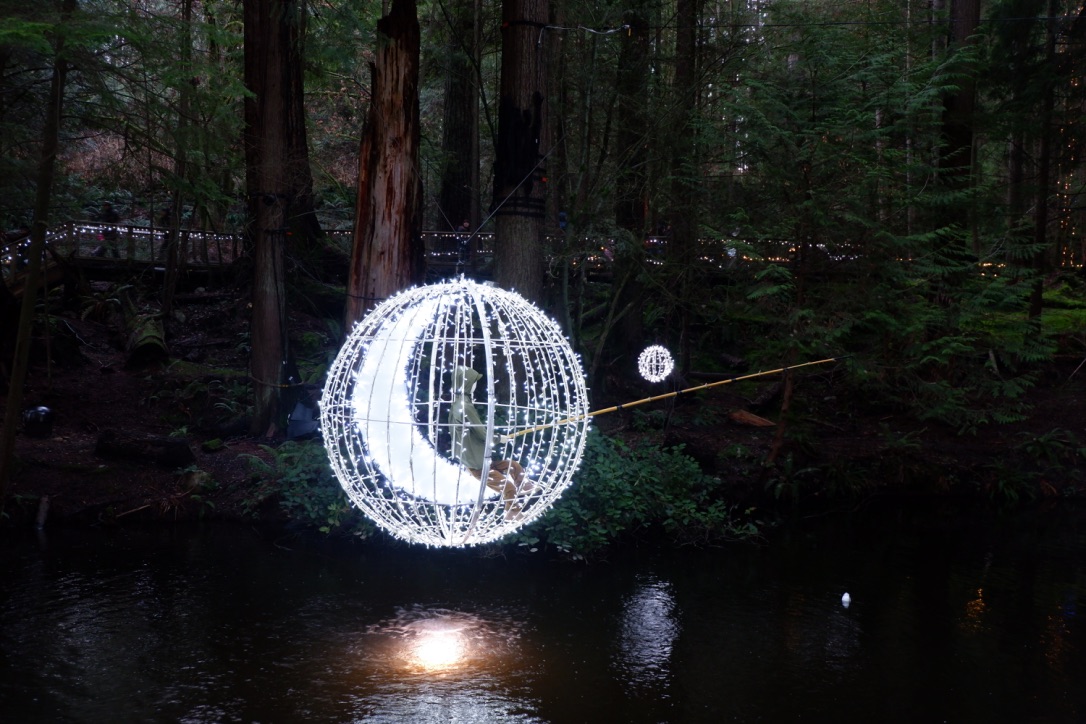 Capilano Suspension Bridge Park
3735 Capilano Rd, North Vancouver, BC V7R 4J1
Tickets are $46.95 (adults), $34.95 (students), $14.95 (children) and free for kids under 6 years old. Buy them here.
xx,
iz