road trip raves: capilano suspension bridge park
One of the reasons I want to document my life in Vancouver is that, well, I don't know how long I'll be living here. And let's just say I am not looking forward to leaving this beautiful city and country :'(((
Anyhow, we managed to catch the tail end of Capilano Suspension Bridge Park's annual Canyon Lights Winter Festival event back in December. I was studiously avoiding this attraction for a while because 1) the entry fee is a bit on the high side 2) it's rather touristy - but we decided to give it a go since we are, after all, still considered tourists..!
I'm glad we decided to head up here in the end. It's so convenient to get to from Vancouver - there's even a shuttle bus you can take from Canada Place - and the lights and attractions in the park were lovely.
I particularly liked the Cliffwalk and Treetops Adventure, even though I'm typically scared of heights. Oh, and crossing the suspension bridge is not for the faint-hearted… let's just say I felt like I was continually swaying even while on solid ground.
The best part about visiting this attraction? BC residents get an annual pass once you purchase a ticket - which is why we'll definitely be heading back again!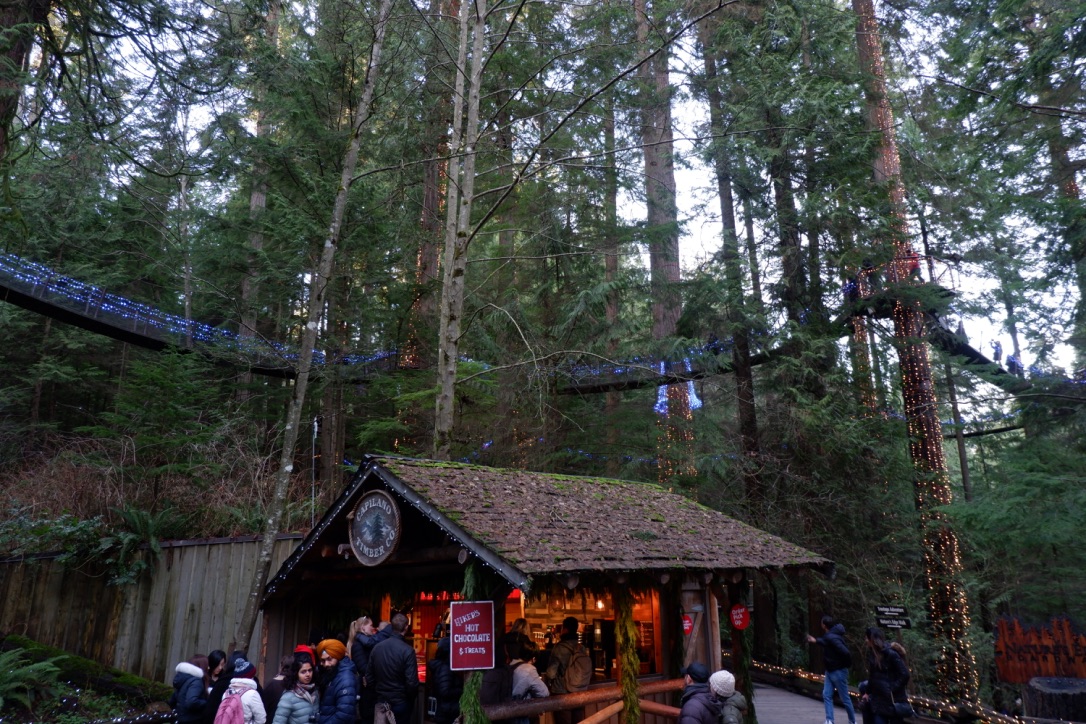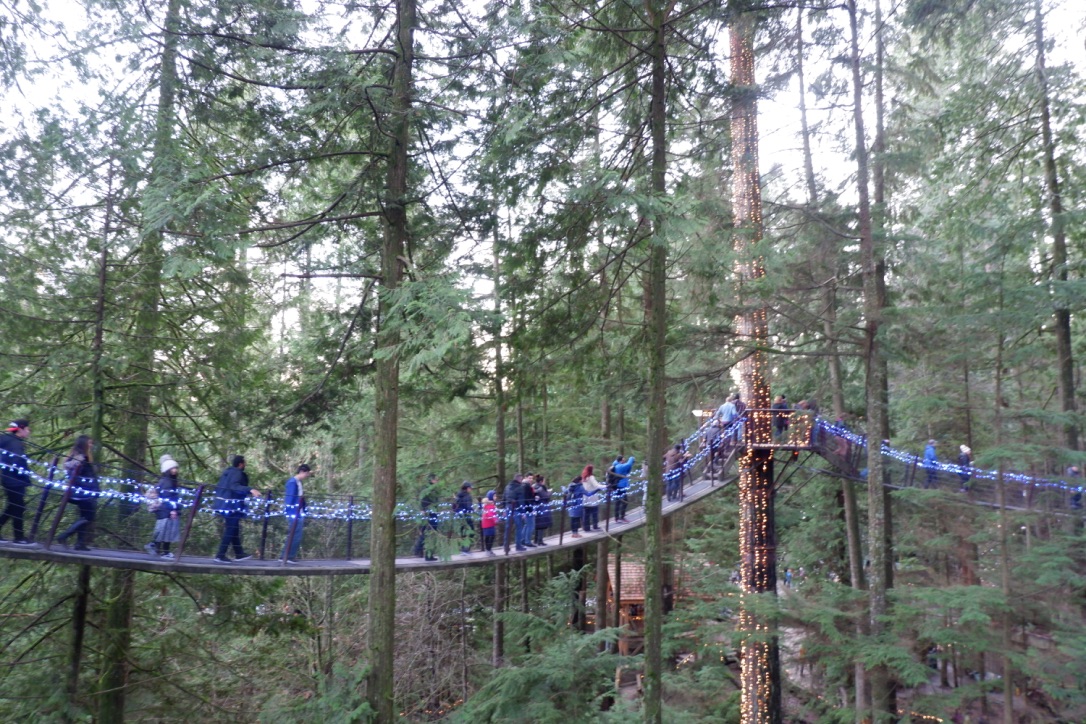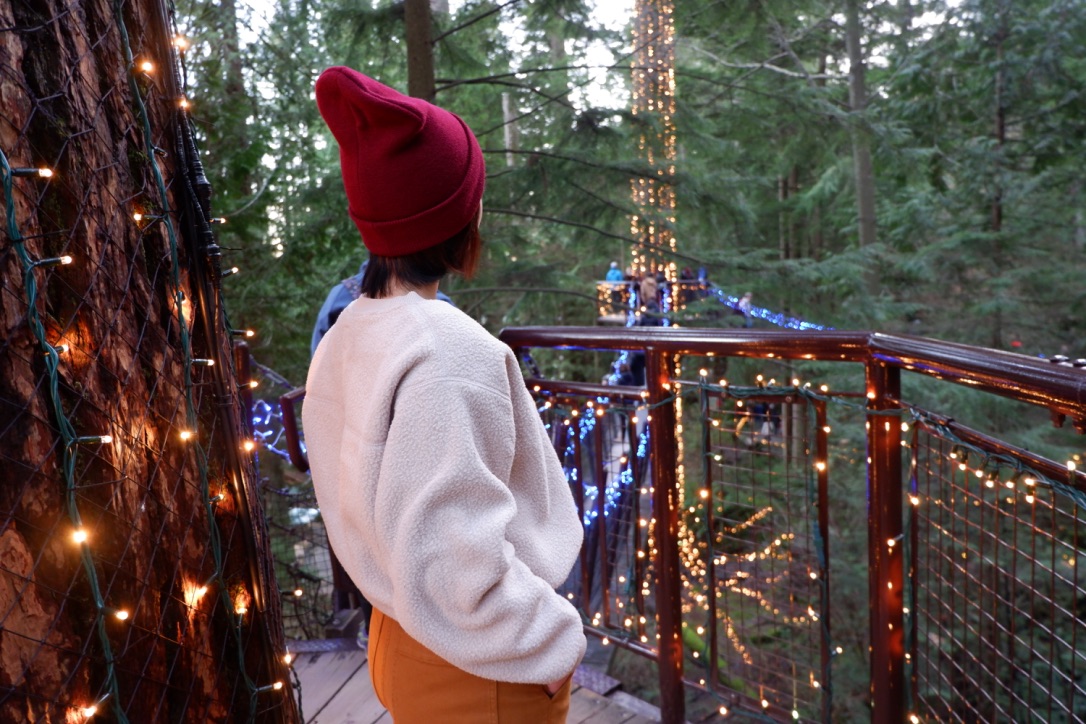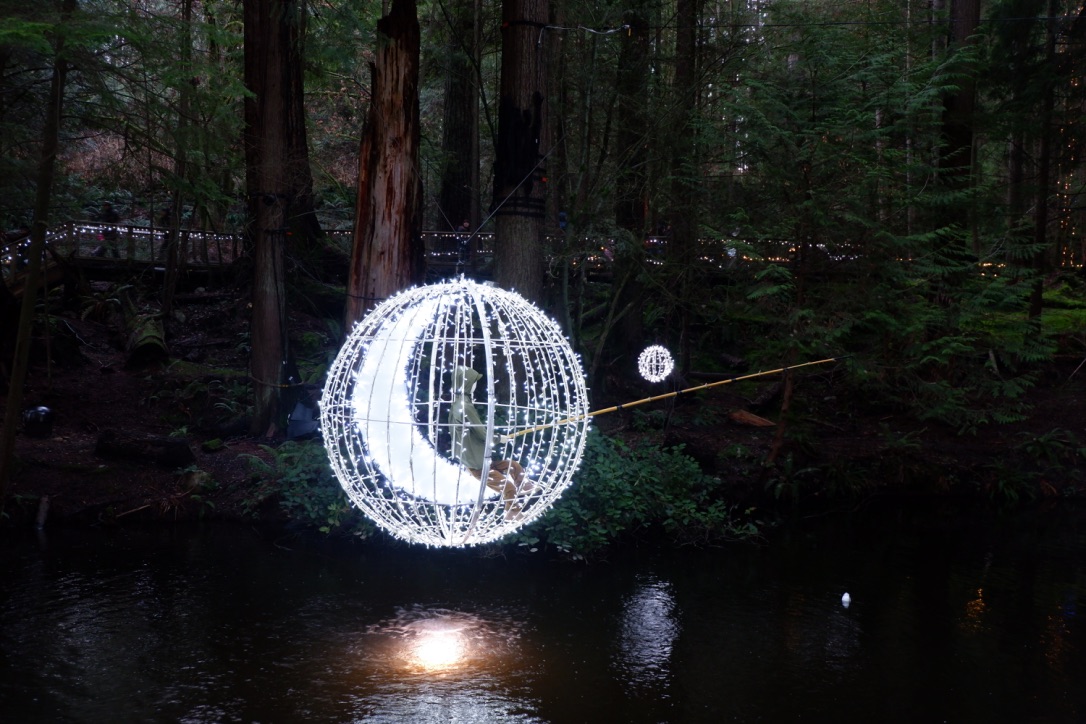 Capilano Suspension Bridge Park
3735 Capilano Rd, North Vancouver, BC V7R 4J1
Tickets are $46.95 (adults), $34.95 (students), $14.95 (children) and free for kids under 6 years old. Buy them here.
xx,
iz